Can you think of one person you know that does not have a mobile device? How many times have you searched something on your cell phone or tablet? Mobile searches are growing faster and will eventually take over as the predominate form of searching the web.
Getting Found on a Mobile Device:
Most Exposure can make your site easily found in a mobile search results. This form of search is vital to any businesses online success. The optimization techniques used on mobile devices are completely different that in basic SEO for natural search results. When a customer is searching using a computer, it is OK to rank somewhere on the page. In Mobile search if your not at the top, customers will struggle to find you. 

How your Site looks on a Mobile Device:
It is important to get found when searchers are using a mobile device, but what is just as important is how your site appears or displays on that Mobile device. Is your site easy to use and functional on a mobile device? This will make the difference between a possible client and a huge bounce rate. Most Exposure will optimize your site so it displays correctly on all mobile devices and creates a friendly user experience.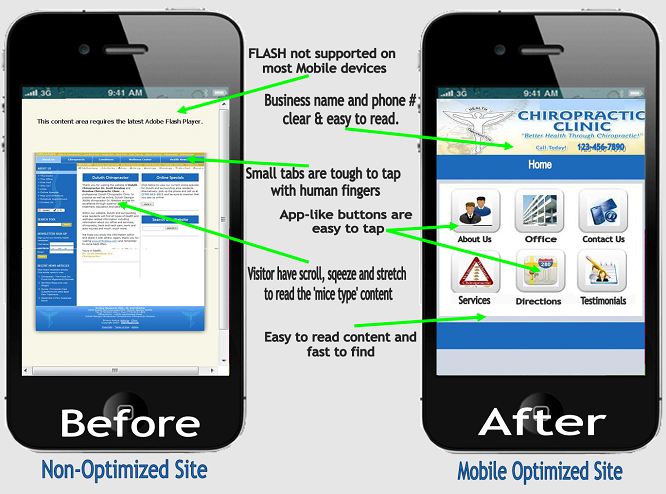 The statistics on mobile search are mind blowing and changing on a massive level every year. Below are some resent stats about mobile device users.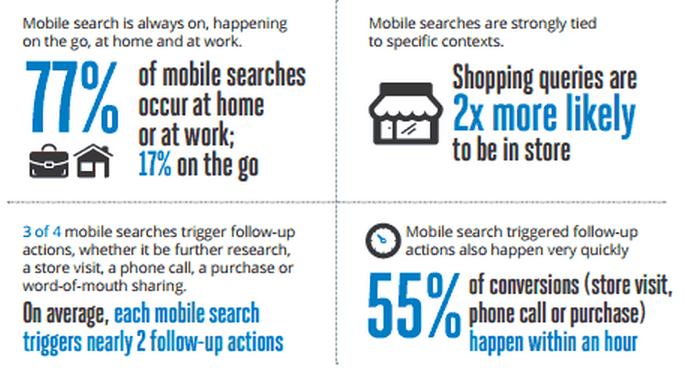 Most Exposure can answer any questions you may have about betting your site found on mobile devices and how your site appears on mobile devices.