What is Pay Per Click (PPC) Advertising ?
Pay-per-click advertising (PPC) uses a bidding mechanism that allows you to market your company at the top of internet search results to the very people searching for your product or service. Our expert PPC management services offers more power than any other advertising medium! With ppc management; pay per click advertising, you have both the immediate reach of a worldwide audience and the ability to target individual cities and towns.
Most Exposure's Search Engine Marketing (SEM) brings together a network of Search Consultants and Search Analysts. Our clients range from small, focused niche retailers, professionals and large corporations seeking improved sales and brand recognition in an increasingly competitive marketplace. Our experience focuses on your need to increase your website traffic, quality lead generation, overall market exposure, and ROI. A long-term, sustained approach to campaign improvement with SEM is the best way to achieve maximum return on your search marketing dollar.
Most Exposure's pay per click advertising services is built for companies that want to develop or enhance:
The Brand
Leads and revenue
Stickiness factor of their website (customer retention)
Search Engine Marketing campaign (SEM)
Our PPC Management services include a complete assessment of your web property's potential revenue producing capabilities, an evaluation of the current advertising strategies being used, and a deep understanding of your business's objectives and goals.
Most Exposure's Pay Per Click Services:
How PPC Success Starts:
With Google Adwords – Each campaign starts with in-depth keyword research which sets the foundation to a successful ppc management campaign. Multiple Ad Groups at setup to allow for split testing and multiple landing pages are developed (design and programming is extra) for A-B testing. Over the first 30 days Most Exposure may make modifications to the Ad Groups, Keywords and Landing Pages to ensure the highest ROI for your pay per click advertising campaign.
PPC Management:
As a natural progression to PPC Management; Pay Per Click Advertising Service will improve your ROI and increase your conversion rates; this means more sales for your company and an increased Return on Investment for your stake holders. Each managed campaign receives the following:
Keyword analysis. Revised keyword analysis is paramount to staying on top of your market and competition. Keyword selection and discovery are in fact a subtle process. Knowledge of leading keyword research tools and techniques is a must. So is an understanding of how the major paid search vendors treat keywords.
Ranking algorithms. AdWords has a complex "quality scoring" mechanism. As always, we were among the first to properly explain this to our clients and readers, and to ask tough questions of Google, to better understand the principles behind their technology.
Copywriting experimentation. Ad split-testing must be done systematically. You need to know what to test, and how to conduct a statistically significant test.
Collaboration and memory. You benefit from our file of successful and unsuccessful campaign experiments, in scores of industries.
Bidding strategy. Find the best bid price and position for each of your keywords because #1 is not always the best. We monitor campaigns and adjust bids to be in line with your goals, and to avoid paying more than necessary. Bid strategy varies widely from campaign to campaign.
Search engine relations. Understanding the best way to communicate with the search vendors is vital in order to solve problems with editorial policy, ad serving, click fraud and more. Only a handful of players in the industry properly understand the written and unwritten rules for maintaining good search engine relations.
Closing the loop. The full user experience, right through to sale or lead, is on our radar screen. Many of our most successful case studies have involved in-house copywriting and landing page design and testing with strong calls to action. (available as an extra option). Monitoring and adjusting your campaign based on initial feedback. The exact format of reporting will vary depending on the analytics tool used and your budget. Email and phone contacts are included, and may be frequent in the first four weeks of a project.
PPC Reporting. Most Exposure values your return on your investment. With our continuous management of your Google AdWords Campaign you will be able to track the success of each individual AdGroup and Keyword. Monthly Google analytics reports are an extra fee.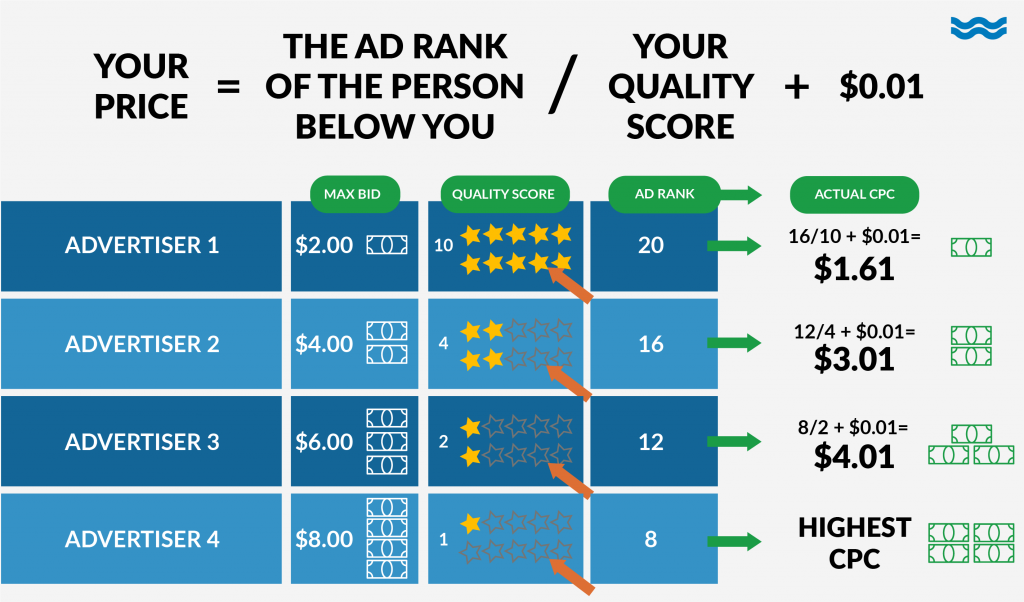 Using Most Exposure's method of Analysis, Implementation and Management, the areas covered by our PPC Management services include:
Analysis and Purpose
Situation Analysis. Identifies the online target audience for your products and services. Includes a search engine review of the current search trends and market characteristics of the target markets.
SWOT. A full SWOT analysis (Strengths/Weaknesses, Opportunities/Threats) of your products and/or services is conducted, identifying key areas that may impact your goals and objectives.
Competitive Analysis. A complete analysis of the major competitors within your online vertical is performed. Where applicable, your pay per click advertising strategy and media mix, online presence and website performance/conversion rate is evaluated.
Online Opportunity. The Search Engine Marketing opportunity of your online business is defined, showing search trends for your current keyword phrases against higher performing terms
The mission statement of your online venture
Measurable goals
Objectives and budget
Target market segments and focus
Positioning of products or services
Search media mix, current and future
Search engine presence and strategy
Possible incorporation with traditional marketing outlets
Website Analysis and Conversion Augmentation
A proficient in-depth review of your websites conversion potential, content and usability is provided. It covers the following areas as required:
Content depth, message and relevancy
Architecture/hierarchy of pages
Aesthetic design, presentation and layout, consistency
Functionality, usability
Customer feedback, user experience
Ability to handle errors
The technology incorporated
PPC Management Implementation Plan
A PPC Management Implementation Plan will be created that outlines your pay per click advertising strategy, optimal search media mix, website content and functionality. This will produce a website with a pay per click advertising strategy that imparts maximum online presence, client conversions and Return on Investment. Based on your goals and budget, the plan will detail implementation and estimated costs of the following PPC Management areas:
PPC Management strategy implementation, ongoing campaign management and cost
Development of text ads and targeted landing pages
Conversion recommendations for landing targets
Key phrase research and selection
Submission of text ads to paid search networks and comparison shopping engines
Below is an example of PPC: