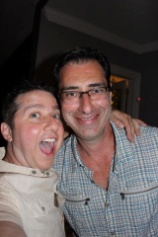 Some people are simply built for Online Marketing. Mike's tailor made approach makes him a favorite with companies looking to perform well with their websites search engine rankings. Breaking down SEO and making it easy to understand and track are just some of the qualities people appreciate about Mike and Most Exposure
Marc Saltzman
Technology evangelist, journalist, author, TV and radio host. 
facebook.com/marc.saltzman
twitter.com/marc_saltzman
linkedin.com/in/marcsaltzman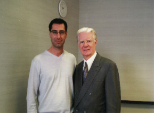 Mike, I would not have done this event if it was not for you. You're Internet Marketing was definitely high energy. Thanks for getting me involved with this organization that is doing so many positive things for the deaf community
Bob Proctor
Personal Development Coach
New York Times Best Selling Author
Star of the Blockbuster "The Secret"
http://proctorgallagherinstitute.com 
Your attention to detail was helpful in understanding our unique needs. You helped us expand into a very competitive market, dominated by other Brokers for years. Everything was done as you said and on time.  We are getting more phone calls and are consistently at the top of the search. Thanks for the careful attention you gave us
Leslie Benczik
Real Estate Broker
Leslie Benczik Team Re/Max.
http://www.getbenczik.com/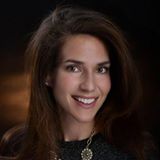 Most Exposure's web developer was amazing at understanding and delivering on my vision. The website was delivered ahead of schedule. I average 3 new clients a week just 5 months after starting my business and its all from the Internet. Thanks Most Exposure
Renata Farbman
Author,Fashion Blogger, Stylist & Wardrobe Consultant
www.canthelpbutstare.com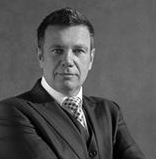 Most Exposure has been stellar to work with. From the first meeting and getting to know my brand to art design and back end search optimization this company understands my needs. Mike and his team have been incredible to work with and found the right solution and fit for my business and its online presence. I can say that after working with 3 other companies that Most Exposure really stands out. They researched my competitors and my profession in general to ensure that they understood what my specific challenges were. Thank you Mike, my business has seen a real boost in volume since you have been on the job.
Mike Krylov
Personal Injury Lawyer
Owner of Krylov, Lam & Associates
http://www.krylaw.ca/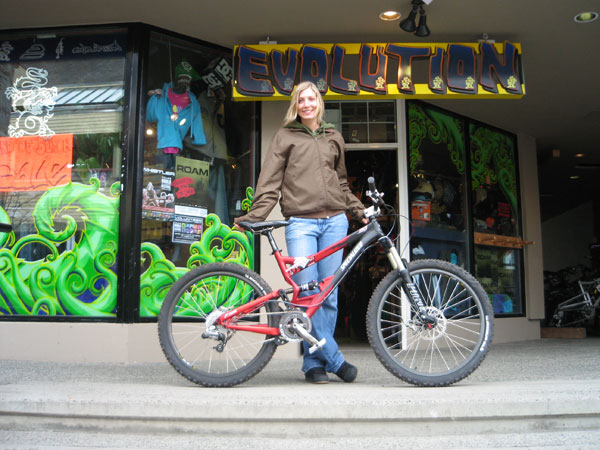 HI Mike!

The summer rental business has been strong. Thank you for persuading me to stick with your program as I am finally certain it has been felt on our end; approximately 75% of our bookings are now online, compared to calls and walk-ins.

I am forwarding your contact info to a close friend of mine who is in his first year of renting his brand new lodge on his beautiful property in the Pemberton Meadows; i believe online marketing is his best advertising avenue. I have CC'd him on this email so that you two have each others' initial contact info.

Cheers,
Jenine Schramm
Owner EVOLUTION WHISTLER
EVOLUTIONWHISTLER.COM
p) 604-932-2967
e) info[at]evolutionwhistler.com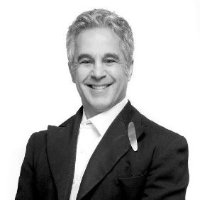 I am the founder and Managing Director of Sexcereal and biglifeliving.com and have worked with MOST EXPOSURE for the past few months. And may I say, it's been a thoroughly enjoyable experience! What I love most about this company? They truly care about your budget and results. They're honest and one gets the feeling they care as much about your bottom line as much as theirs. Mike Zelyony, the President is a great guy and easy to work with. It's easy to write this recommendation.
Peter Ehrlich
Managing Director Sex Cereal
www.sexcereal.com
peter[at]biglifeliving.com
Featured on Dragons Den, Conan O'Brien & Stephen Colbert
http://www.cbc.ca/dragonsden/pitches/sexcereal
Mike,

we like what your doing for our classes and online sales.
Kevin Martin
Owner Kevin Martin Curling
www.kevinmartincurling.com
Canadian Olympic Gold Medal 2010 Winter Olympics
15 Grand Slam Titles on World Curling Tour
"considered the greatest curler of all time"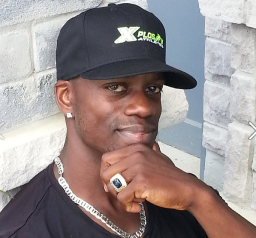 Thank you so much for getting me ranked at the top of Google and helping me grow my business. God bless you Mike
Monte Raymond
Canadian Olympic Track & Field Star
Owner of Explosiv Athletes
http://www.xplosivathletes.com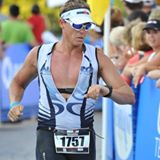 Great job on the Facebook fan page. There is a lot of enthusiasm about social media these days and you really delivered an exciting and original fan page, the likes of which I have not seen before. Thanks for all your hard efforts and completing the job ahead of schedule
Jason Greenlees
RBC Vice President, Portfolio Manager
Author of "The Big Goal Approach"
6 Time Iron Man Finisher
jason.greenlees@rbc.com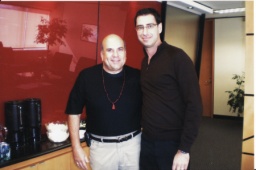 Thanks Mike for helping our group promote "The Balanced Life" Online. Sanjay and I were impressed
Dr. Joe Vitale
Author, Speaker, Singer Songwriter, Motivational Speaker
https://www.facebook.com/drjoevitale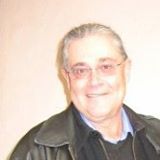 With all your help, our online ranking has improved dramatically. Customers are mentioning that they have found us online. We now rank for "carpet store" organically as well as dozens of other keywords. I appreciate the monthly calls. Thanks Mike
John Demeter
Owner of The Carpet Store
http://www.thecarpetstoreinc.com/
john@thecarpetstoreinc.com
Excellent work on our website with great support when we need it". Thanks!!
Rob Olsen
Owner of HB Security
http://www.hbsecurity.com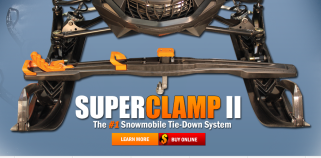 We just want to say how much we appreciate all the work Most Exposure is doing for all our companies. Especially the Bump Cap Liners and Snowmobile Tie Downs. We are getting online orders all the time. We are very pleased with the results. Keep up all the good work
Don Bowman
Owner of Bowdricks Industries
www.superclamp.net
We want to thank Most Exposure for their careful attention and explanations. Internet Marketing can be confusing. Everything was kept simple and easy to understand. Our online traffic has also improved and we appreciate that
Mitchell C.
Marketing Manager
www.quickbox.ca