In this digital age of Social Media Marketing one unhappy client has the potential to reach millions. Can you're business afford to take that risk?
On the other hand, one happy customer can share their experience with millions. Does you're business know how to seize this opportunity?
Social Media Marketing (SMM) has become an important component of any companies marketing plans. Social media marketing connects your company with its existing clients and their entire social network in an online community of followers. People are more likely to try your product or service if they are recommended by a friend.
Traditional marketing coordinates the elements of the promotional mix—advertising, personal selling, public relations, publicity, direct marketing, and sales promotion—to produce a customer focused message. In this traditional marketing communications model, the content, frequency, timing, and medium of communications by the organization is in collaboration with an external agent, i.e. advertising agencies, marketing research firms, and public relations firms. However, the growth of social media has impacted the way organizations communicate with their customers. In the emergence of Web 2.0, the internet provides a set of tools that allow people to build social and business connections, share information and collaborate on corporate events, promotions and brand messages online.

Most Exposure's social media marketing services center around efforts to create content that attracts attention, generates online conversations, and encourages readers to share it with their social networks. The message spreads from user to user and resonates because it is coming from a trusted source, as opposed to the brand or company itself.

Most Exposure's social media program has become a platform that is easily accessible to anyone with internet access, opening doors for organizations to increase their brand awareness and facilitate conversations with the customer. Additionally, social media serves as a relatively inexpensive platform for organizations to implement marketing campaigns. Organizations can receive direct feedback from their customers and targeted markets. Call our experts to find out how social media marketing can benefit your company.

"Change in business is constant and inevitable, corporate development is a choice"

— Mike Zely
Most Exposure Founder & Internet Marketing Strategist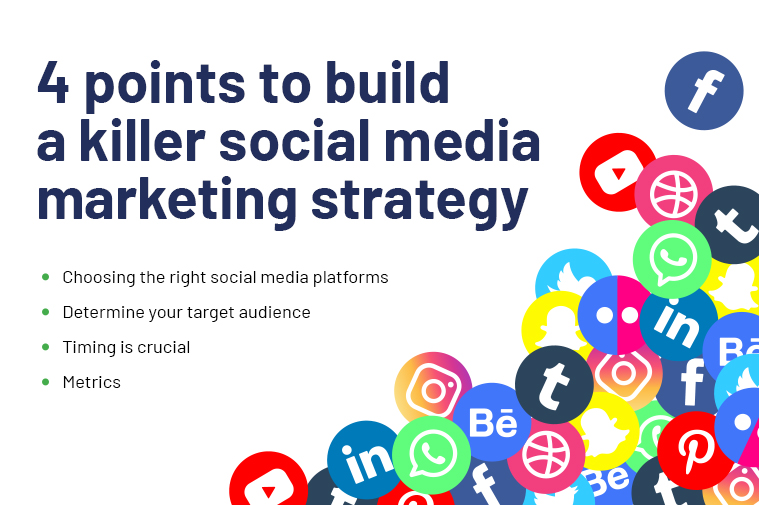 How organizations use social media

In order for organizations to most effectively use social media for marketing, they must recognize and embrace that the emerging platforms are additional resources to complement and expand their entire marketing arsenals rather than replacements for existing marketing initiatives. Among the goals for which social media can be used are:
* Customer service, e.g. direct response to customer feedback
* Broadcasting updates, announcements, news, e.g. additional PR resource
* Promotions
* Behind the scenes look at the organization
* Advertising
Organizations need to define their goals for social media in order to be successful. Goals may vary among platforms. For example, Facebook may be used for customer service and broadcasting updates while Twitter may be used for promotions. YouTube could give the behind the scenes look at the organization. The success factor may depend upon the goals: a certain number of new customers as a result of a promotion may be one goal; another may be responding to all customer feedback within a specified window of time in a customer service situation. In the world of social media marketing, it actually does not matter whether your company is located in Toronto or even Canada for that matter.
Because social media is emerging at a rapid pace (and is still quite recent overall), organizations often establish a presence organically rather than strategically. In most cases, this evolution is appropriate to a point at which the organization needs to develop a strategy for its social media use and integration into the overall marketing strategy. This is one of the areas Most Exposure can provide impressive results.
Social media has been adopted by a critical mass of the population which means it is important for organizations to have a social media presence. Generally, some official presence is better than none even if a specific strategy has not been defined. With or without strategy and policy—just like with other marketing initiatives—social media efforts can succeed or fail.
Most Exposure's approach is to first gain a clear understanding of your companies objectives and culture, and with that understanding create a cultural ecosystem that will engage your companies growing social network into a long term entertaining and beneficial relationship.
Most organizations have personnel for their marketing efforts. Public relations, advertising, web & print communications are areas to which personnel and resources are devoted. Though social media is a young area in marketing strategies, the most successful organizations have devoted expert's like Most Exposure to coordinate and aid in the use of social media. Expert's have the use of tools that are currently popular but have the flexibility to experiment with new and emerging tools as they appear and evolve.
Some organizations actively use social media in their marketing plan to keep the brand fresh in customers' and non-customers' minds. Linking with an organization on a social media site allows the organization to stay connected with individuals who may or may not be customers instead of relying on them to initiate a contact only when they are looking for additional information.
Social media is an enormous advertising platform. Organizations are able to target individuals based upon specific interests shared on social media. For example, if an individual watches a YouTube video about jogging, a shoe company can serve an ad or a coffee company can target ads to individuals who post that they are tired on social media sites. Social media has allowed advertisers to refine ad nets extremely narrowly.